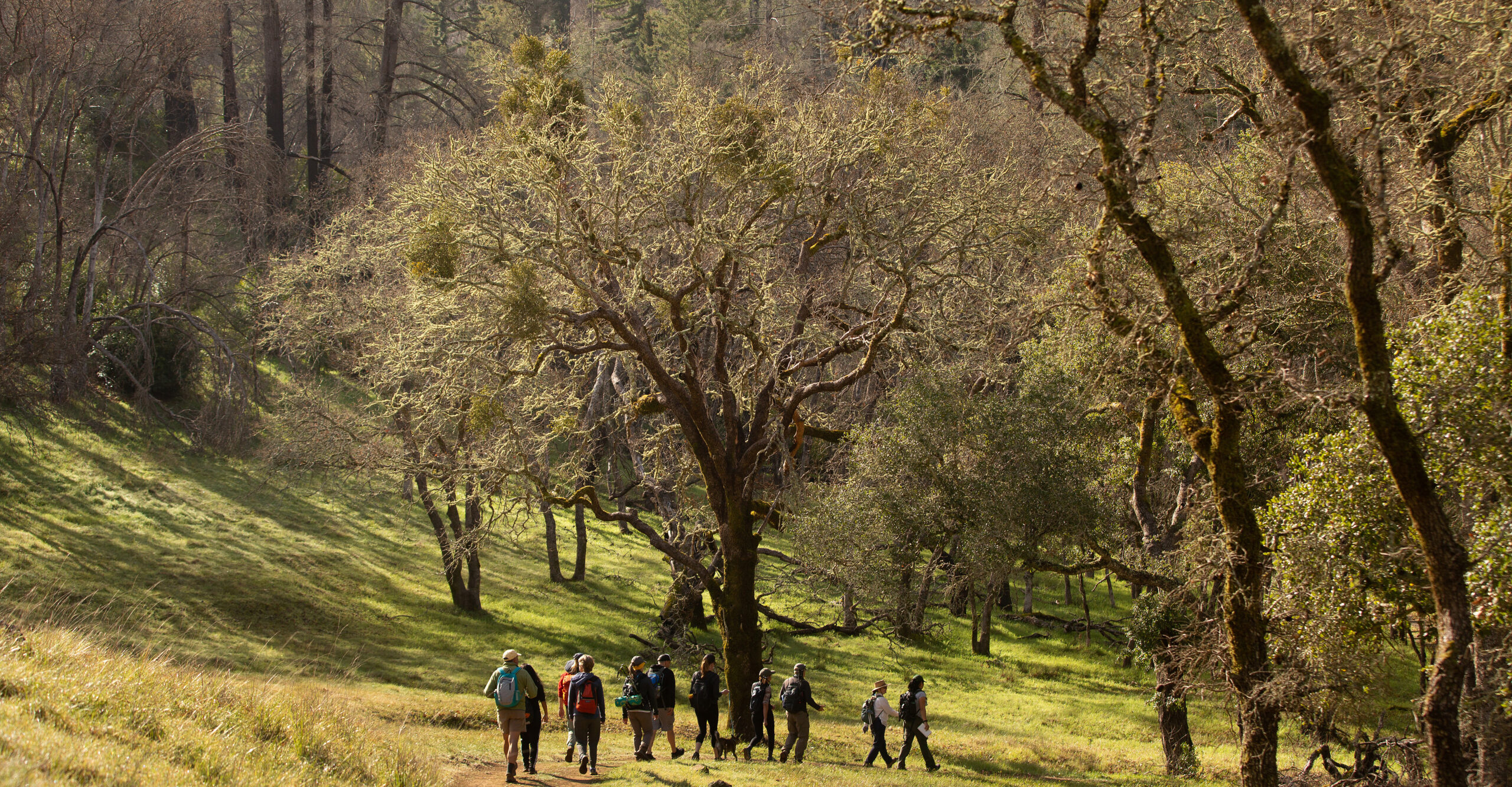 Mark West Creek Regional Park
and Open Space Preserve
Envisioning a master plan for habitat preservation, fire risk management, and low-impact recreation at Sonoma County's newest regional park.
Our Newest Regional Park
Mark West Creek Regional Park and Open Space Preserve is a 1,192-acre future Sonoma County Regional Park located within the wooded rolling hills of eastern Sonoma County. Before opening to the public, the Preserve requires a significant planning and community engagement effort aimed at preserving the natural resources of this idyllic property while providing public access and education opportunities.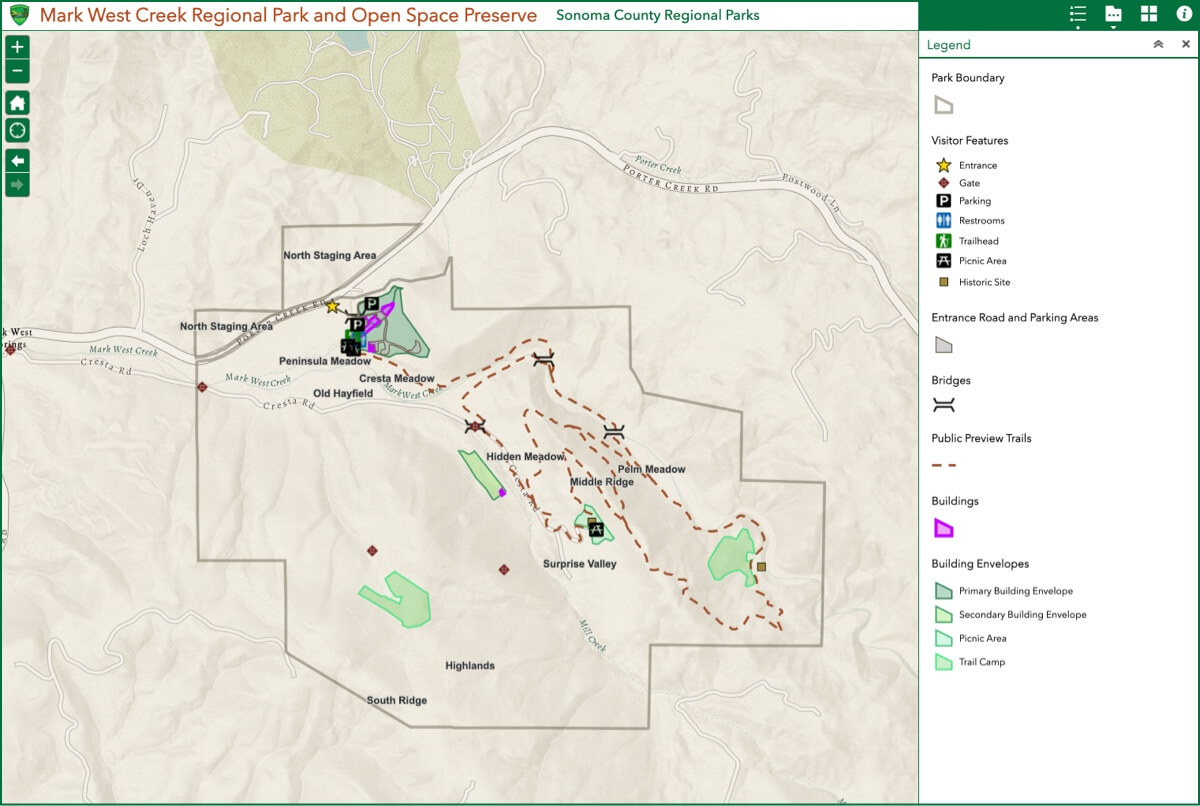 Explore the Park from your Desktop or Mobile Device
Click the button below to open the easy-to-use interactive web map and explore the site's natural resources, existing infrastructure, and areas for future development.
Click on the folder in the upper-right corner to see more data sets. Check the boxes next to each layer name to display your desired site information. Please note: the web app can take a few moments to load depending on internet speed.
About the Project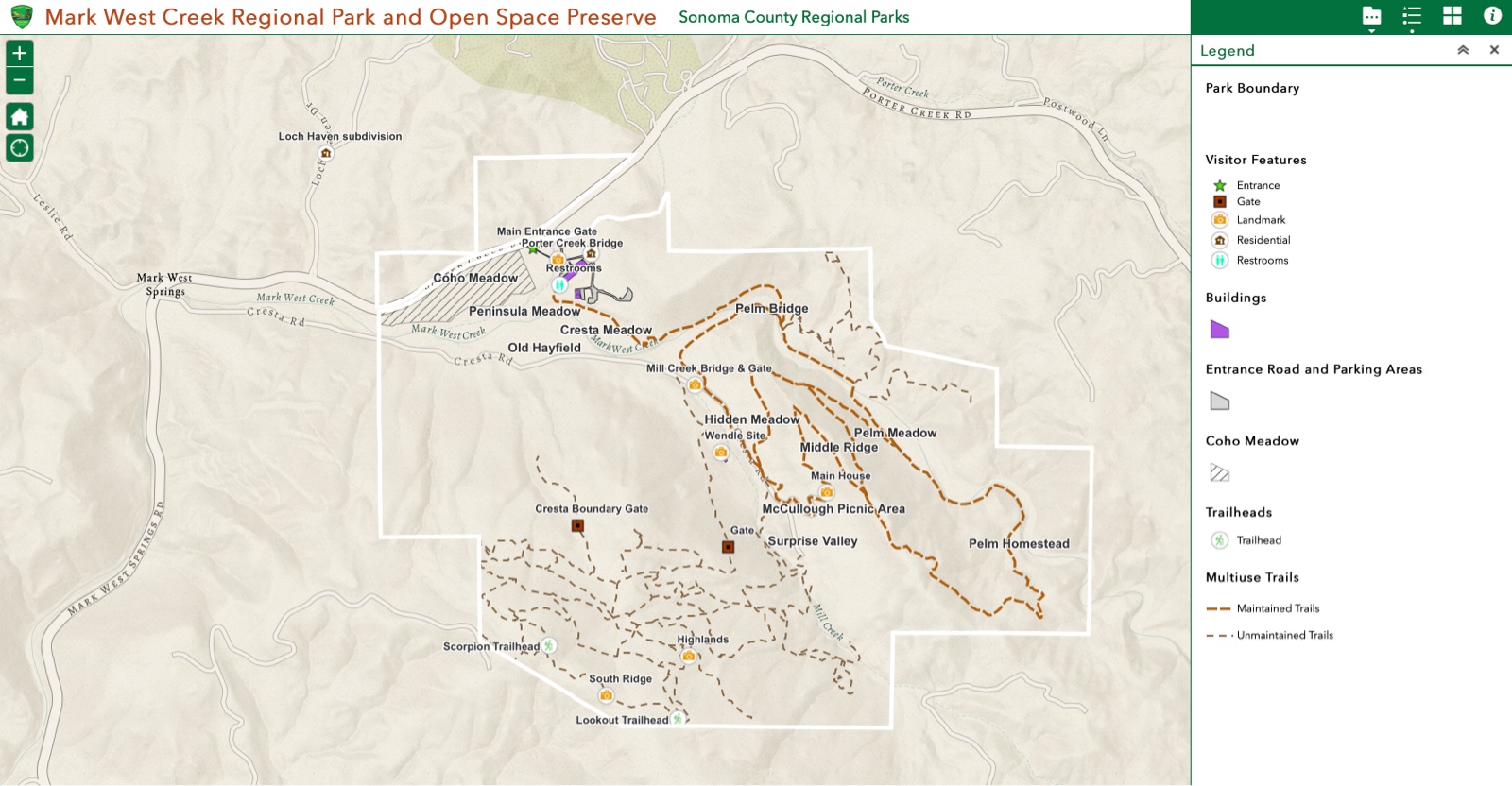 Project Funding
Sonoma County Agricultural Preservation & Open Space District (Ag + Open Space) contributed $23 million for the Preserve land purchases. $22,916,500 came from Ag + Open Space's Measure F sales tax revenue and $470,000 from a Habitat Conservation Funds acquisition grant. Another $1 million was provided by private donations, including $850,000 from John and Martha McCullough. Additional funding is available thanks to Measure M, a one-eighth-cent sales tax County voters approved in 2018 to support regional and city parks.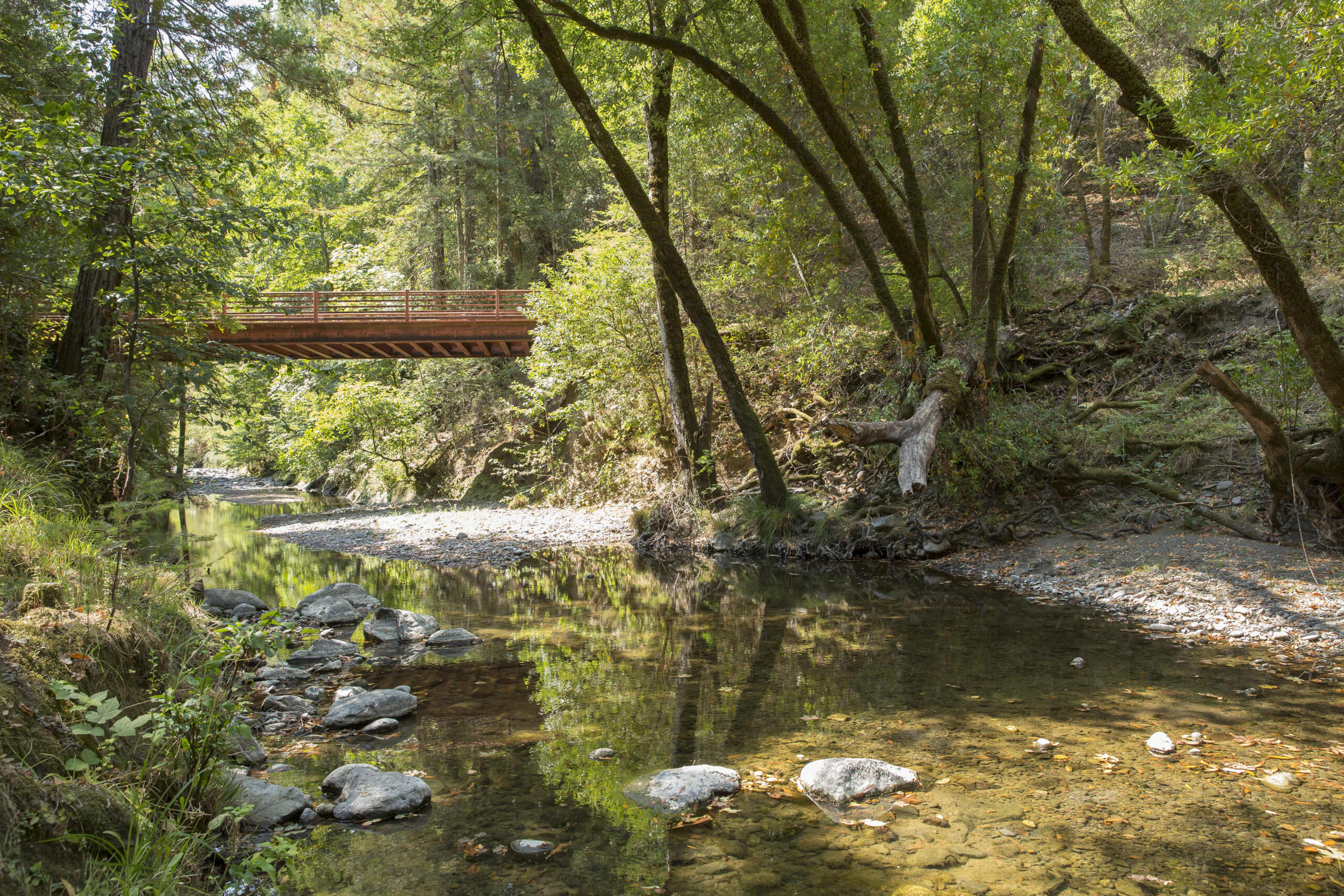 Current Projects Underway
In parallel to this master planning process, the County is moving forward with stream restoration work along Mark West Creek, preparing engineering plans for repairing Cresta Road at the site of a recent landslide, and will soon be building a new one-lane vehicular bridge over Mark West Creek at 3000 Porter Creek Road.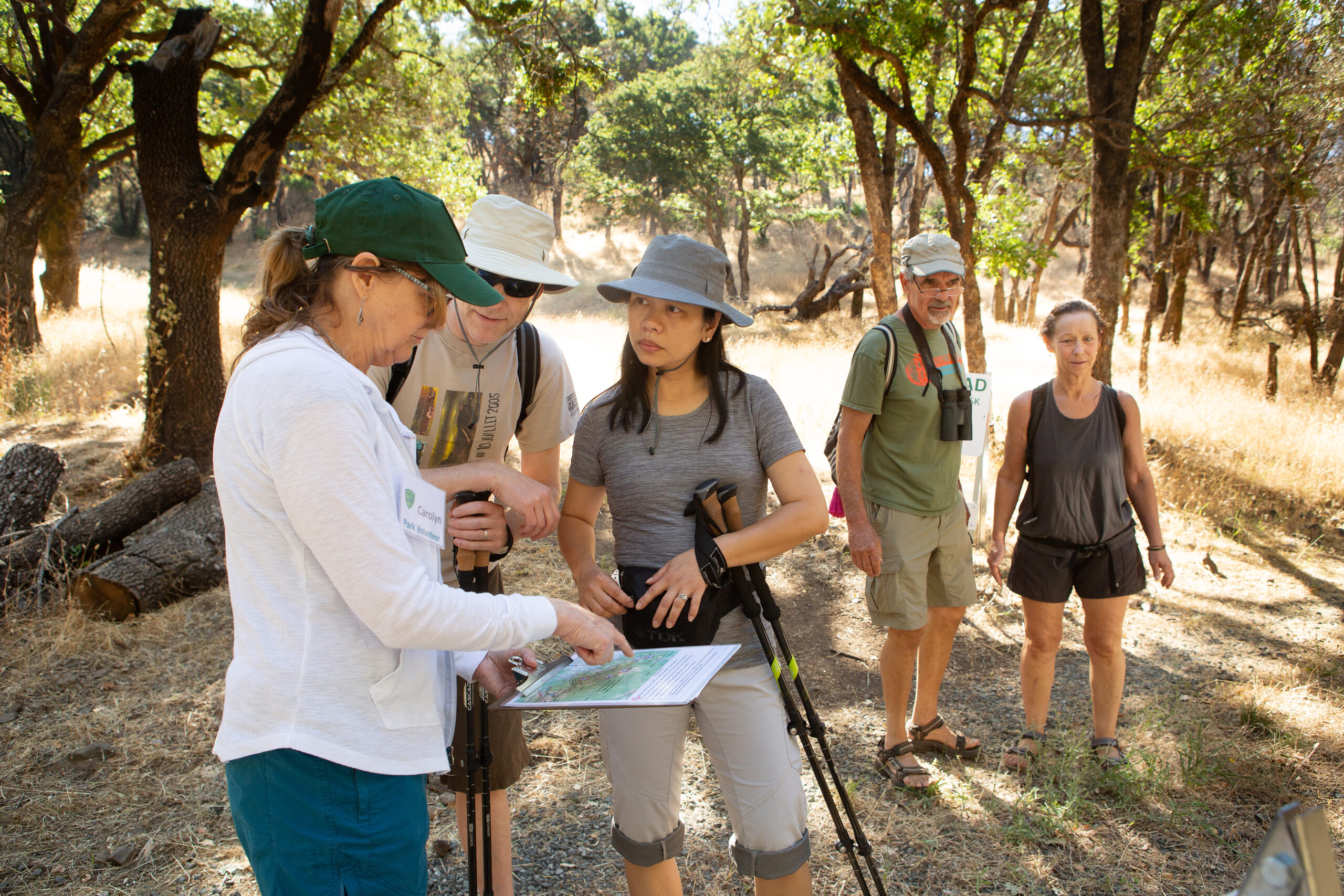 Park Preview Days
Co-hosted by Sonoma County Regional Parks and Ag + Open Space, park preview days give the public an opportunity to enjoy self-guided hikes on the future parkland and learn more about the planning process that will result in the property's permanent opening as a regional park and open space preserve.